Welcome to Learn Classical Guitar TODAY!
If you have just started to learn classical guitar then this is the place for you. These free online classical guitar lessons provides progressive lessons that take you from raw beginner to your first solo classical guitar performance piece. Each lesson has an exercise with a targeted aim for the beginner classical guitar player, free sheet music to work with, tips and guidelines for working through the lesson and supporting materials such as accompanying mp3s.

I'm getting a lot of messages from people coming here because they want to learn to play guitar as part of worship. If this is you, you might want to join Aaron Anastasi's programme. Aaron is a musician and a worship leader. He put together a step by step programme for aspiring Christian musicians. If you're interested, you can use the exercises and advice in learn-classical-guitar-today to develop your finger strength and dexterity and Aaron's lessons to work on strumming and worship music. 
I wanted this blog to be a place that encourages you to get started on your journey towards classical guitar playing, and to keep going. One of my guitar teachers, who is a brilliant guitarist and a wonderful person, used to laughingly say that in his case talent took a bit more work than it might in other guitarists.
His point is that anyone, and I mean anyone, can get there.
You might not become a world famous classical guitarist like Andrés Segovia, Miloš Karadaglić or Xuefei Yang. Then again, you might just! Segovia was almost completely self-taught and Jerry Garcia, despite having lost all muscle and memory control as a result of a coma and having to relearn everything did his first post coma tour with the Grateful Dead a year later.
"I was my own teacher and pupil, and thanks to the efforts of both, they were not discontented with each other" (Segovia)   [Click to tweet this]       
What you certainly can do, and what is available to everyone, is the opportunity to develop the knowledge needed to have small concerts, to join in ensemble playing, to achieve your Grade 8 in music (if that matters to you), to develop the literacy to read music from across genres and, importantly, to experience the sheer joy that comes from making beautiful music.

One of the gifts of the classical guitar is that it teaches you that anything is possible. Every time you conquer a technique or a tricky piece of music, your confidence that you can take on anything grows. [Click to tweet this]

The personal confidence that comes from thinking that a technique or piece is out of your reach and then discovering in a few months (and in some cases, a few years) later that you are playing it with complete ease and confidence is what Vishen Lakhiani, the author of The Code of the Extraordinary Mind, describes as those moments of peak human performance. What is peak for you will change as the goalposts change. For now, if you're a beginner classical guitarist, the goal is to pick up the guitar today and then to do so again tomorrow.

This is exactly what Learn-classical-guitar-today does.
Broken down into doable steps you can learn everything that you can get the skills and confidence that you need to begin your journey of becoming a classical guitarist. 
On the surface it is about learning classical guitar. If you scratch a bit below this surface you will see that it is also – and mainly – about learning about your life, your potential and yourself. [Click to Tweet This]
Ultimately, it is about developing the confidence to reach for your dreams and implementing the strategies that best get you there. 
 The heart of this blog, as Vishen Lakhiani from Mindvalley likes to say, is that "learning is a lifelong adventure" and really, there are no limits. 
If you have just started to learn classical guitar then the Beginner Classical Guitar Series might be the place for you.  These free online classical guitar lessons takes you step by step from a raw beginner to your first solo classical guitar performance piece. 
Each lesson has a targeted aim that lets you know exactly what you're going to achieve in the lesson. The lessons contain tips, guidelines, mp3s and videos of the classical guitar pieces that you play in the lesson. 
The lessons are designed to incrementally and progressively develop your finger strength and dexterity, musical knowledge and familiarity with the first position of the guitar. 
Click here to go to Beginner Classical Guitar. 
If you've never touched a guitar in your life before, you'd want to start at the Guitar Basics Series which gives you everything that you need to get started and to keep going.  The Guitar Basics Series gives you advice on the classical guitar sitting position, provides a quick and user-friendly overview of the classical guitar fretboard, introduces music theory for guitar playing and talks to the benefits of using classical guitar sitting supports.
If you don't have a guitar yet, the Guitar Basics Series has a guidelines that help you buy your first guitar and the Music Shop has three recommended beginner guitars and very safe first guitar choices. 
Come and meet me at the About Me page.
Add a comment or send a message, I'd love to get to meet you and get your feedback on learn-classical-guitar-today.  
Resources
Below you can find all the resources, books, links and recommendations mentioned in the page
Some pages that might be of interest to you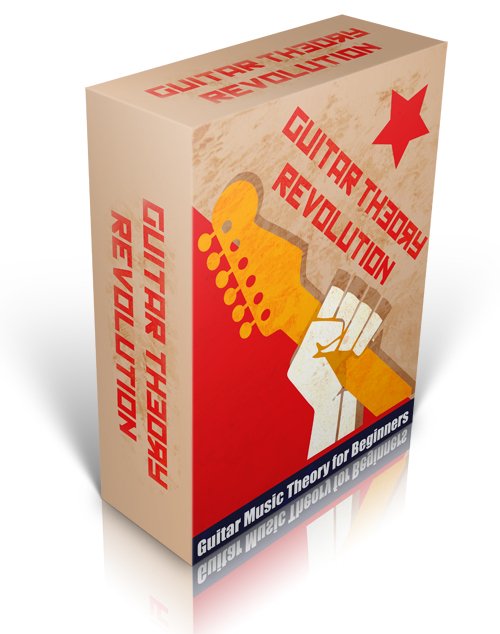 You'll need to go a little deeper into music theory as you proceed. The best online resource for this is Guitar Theory Revolution. It recognises that music theory is very hard for guitarists because music theory has till now been located in the piano paradigm. The Guitar Theory Revolution overthrows the piano paradigm that is holding you back and embraces the attributes of the guitar to unpack music theory. In fact, it goes further and allows you to see that the guitar is one of the best instruments for learning theory. 

Leave me a comment, share your experience and let me know what you think