Top Three Beginner to Intermediary Guitars
The classical guitars recommended by me in this category are guitars that serve as excellent choices for the beginner to advanced beginner and intermediary player.
You could pretty much pick any of the three with absolute confidence that you are getting great value for your budget. 
If you want something more advanced than that provided in this list then the
Antonio Giuliani CL6 Rosewood Classical Guitar
really stands out. It has a beautifully rich tone, it's intonation is absolutely spot on and manages to balance a bright treble with a round and deep base. It is a brilliant guitar for the price.
In terms of the top three selected below, click on the links for more information, listen to the YouTube demonstrations of these guitars and for the product details and reviews. You might also want to review the advise on how to buy a guitar that you can read by clicking here. 

Classical Guitars Recommended - Takamine G128S

The
Takamine G128S Classical Guitar
represents one of the best values in nylon guitars. It features a beautiful Rosewood Back & Sides with a solid Spruce top which deliver a clear strong voice. All Takamine classical guitars feature an adjustable neck truss rod to insure the best in playability. The G128S also features gold hardware and a rosewood fingerboard.
Beautiful Rosewood back & sides
 Solid Spruce top to deliver a clear strong voice.
Adjustable neck truss rod to insure the best in playability.
Top: Solid Spruce.
Back: Rosewood.
Fingerboard: Rosewood.
Tuners: Gold and Pearl.
| | |
| --- | --- |
| | By Linda G. Burress "kyleburress" (Middlesboro, KY, USA) Amazing guitar!, April 25, 2010. For the price it is hard to beat this guitar as a starter instrument for someone learning from scratch. You will be able to learn the rudiments of classical, spanish and folk music, and this will give a student a route into electric guitar should they want to go the rock route later on. |
Classical Guitars Recommended - Cordoba C5
Cordoba C5 Iberia Series Classical Guitar
has a solid Cedar top with Mahogany back and sides. It features a Rosewood binding and fingerboard with quick and easy string action. All wood inlaid rosette. The Cordoba C5 stands out as an excellent guitar for the beginner to advanced beginner instrument. It has plenty of bang for buck and you'd struggle to find an equivalent in terms of setup, ease of playability and quality of sound at the price. What is astounding is that the Cordoba 3CM features a solid cedar top for this price. The sides and back are however laminate mahogany, but its that cedar top that gives it the richness that you so seldom see in beginner guitars in this price range.
| | |
| --- | --- |
| | By Musicplayer "Musicplayer" (New York) - Wonderful guitar. I simply love it., I am extremely happy with my Cordoba C5 guitar. Beautiful sound (cedar top), great playability (low action). Esthetically, it's really beautiful (great combination of woods--cedar top and mahogany back and sides). One more thing: it came with a gig bag. I thought I would probably have to buy a better one but, when I received it, I was happily surprised by the quality of the gig bag: thick padding, 2 shoulder straps to carry it on your back, 2 handles to carry it horizontally, and 1 handle to hold it vertically. The Cordoba gig bag is of much better quality than the one shown on the amazon website. Since I received my Cordoba C5, I have been playing it every day with great pleasure. I simply love my guitar. |
Classical Guitars Recommended - Yamaha C40
Yamaha C40 Acoustic Guitar
has the standard full 2" inch nut with a spruce top that provides a bright and lively side. The fingerboard and bridge is real rosewood. Various packages are available that include a bag or case and metronome and tuner. You won't ever get a concert guitar for this price, but the Yamaha C40 definitely is a solid and safe bet in this price range. It's easy to play, has a great great sound. Although I still prefer the Cordoba (see above) and because of its spruce top has a brightness not frequently experienced in guitars in this price range.
| | |
| --- | --- |
| | You will fall in love with this classical guitar. Easy to play with great, great sound. Mellow and bright. Sounds better than the normal main line guitars that cost three times more. Extreme projection as a stage guitar should have but soft and low when treated that way. I could buy a guitar for up to $4,000 but never find anything i like as well. |
I'm getting a lot of messages from people coming here because they want to learn to play guitar as part of worship. If this is you, you might want to join Aaron Anastasi's programme. Aaron is a musician and a worship leader. He put together a step by step programme for aspiring Christian musicians. If you're interested, you can use the exercises and advice in learn-classical-guitar-today to develop your finger strength and dexterity and Aaron's lessons to work on strumming and worship music.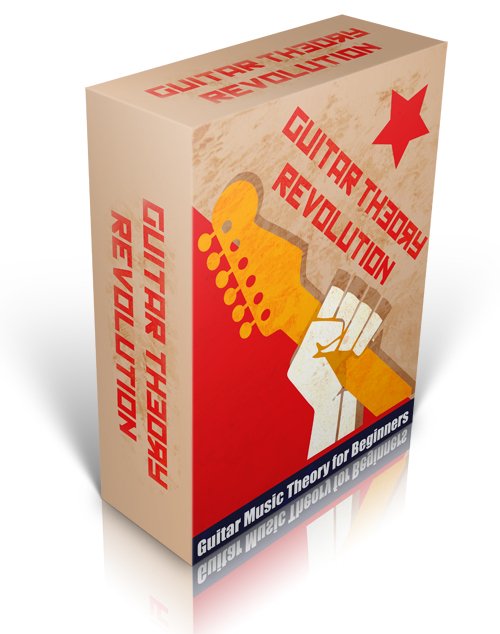 You'll need to go a little deeper into music theory as you proceed. The best online resource for this is Guitar Theory Revolution. It recognises that music theory is very hard for guitarists because music theory has till now been located in the piano paradigm. The Guitar Theory Revolution overthrows the piano paradigm that is holding you back and embraces the attributes of the guitar to unpack music theory. In fact, it goes further and allows you to see that the guitar is one of the best instruments for learning theory. 

Leave me a comment, share your experience and let me know what you think