Classical Guitar Examination. Trinity Grade 1
The Trinity examinations aim to provide a framework to enable and encourage progress and enjoyment in guitar technique as well as in guitar musical performance. They assess aural competence, musical performance, and technical ability. 
The Classical Guitar Examination by Trinity Guildhall Classical consists of three components :
Technical work which tests guitar technique and constitutes a maximum of 14 marks (9%) of the total 150 marks allocated to the classical guitar examination.
Three performance pieces with each allocated a maximum mark of 22 (15% of the total). The performance pieces provide a range of options and the aim is to select and present a balanced performance in their examination. 
Two technical tests with Technical Test 1 constituting 21 marks (14%) and Technical Test 2 constituting 18 marks or (12%) of the total. 
I'm getting a lot of messages from people coming here because they want to learn to play guitar as part of worship. If this is you, you might want to join Aaron Anastasi's programme. Aaron is a musician and a worship leader. He put together a step by step programme for aspiring Christian musicians. If you're interested, you can use the exercises and advice in learn-classical-guitar-today to develop your finger strength and dexterity and Aaron's lessons to work on strumming and worship music. 
Performance Requirements
All pieces must be prepared in full and as provided in the Trinity Grade 1 music book.

While all da capo and dal segno instructions should be observed, repeats of more than a few bars should not be played.
It is important that all tempo and performance markings are observed.
While it is not necessary that candidates perform their pieces from memory, it aids performance comfort for candidates to do so. 
Composition Techniques Required in Grade 1
In Grade 1 candidates are expected to show the following understandings and competencies in their performance:
Use of different rhythmic values
Ability to distinguish and clearly present the melodic line
Use of keys as stipulated for technical work at this grade
The ability to show dynamic contrast s that exist in the piece
Simple syncopation or other rhythmic feature  as present in the sheet music 
Solo Classical Guitar Examination Pieces for Trinity Grade 1
Pick three pieces from the pieces provided below. It is important to select a range of pieces in terms of dynamic, musical style and - if possible - musical key. 
One piece may be replaced by the candidate's own composition provided that it is of a suitable length and standard for Grade 1. 
Up to two duets may be chosen in the examination. The accompaniment must be played in the examination. 
Trinity Guildhall Grade 1 Pieces
| | |
| --- | --- |
| COMPOSER and NAME OF THE PIECE | MIDI |
Duets for Grade 1
Lully arr. Sollory

Trad. Mallorcan arr. Preiss

Trad. arr. Tholaksson

Tchaikovsky arr. Sollory

Montgomery

Winfield

Menuet

Mateixas d'es Figueral

Mareta (Valencia Folk Song )

Old French Song op.39 no.16

El Caballo

Hayride
Alternative pieces for this grade
Attaignant


Burden                                                

Burden                                                

MacDonald                                        

Powlesland                                        

Sollory                                                  

Sor                                                         

Trad. arr. Garcia                               

Trad. Irish arr. Fiorentino              

Tourdion

Kingston Calypso (from Travelling in Style: The Start)

Menorca (from Travelling in Style: The Start)

Tango (from Simply Guitar book 1)

Baroque & Roll (from The Real Guitar Book Vol 3)

Impossible Mission (from The Real Guitar Book Vol  1)

Study op.60 no.2 (from Complete Studies for Guitar)

Tumbalalaika (from First Guitar Pieces)

The Wild Colonial Boy (from Celtic Music for Classical Guitar)
| | |
| --- | --- |
| &nbsp &nbsp Attaignant: Tourdion | |
| | |
| --- | --- |
| &nbsp &nbsp Burden: Kingston Calypso | |
| | |
| --- | --- |
| &nbsp &nbsp Burden: Menorca | |
| | |
| --- | --- |
| &nbsp &nbsp MacDonald: Tango | |
| | |
| --- | --- |
| &nbsp &nbsp Powlesland: Baroque & Roll | |
| | |
| --- | --- |
| &nbsp &nbsp Sollory: Impossible Mission | |
| | |
| --- | --- |
| &nbsp &nbsp Sor: Study op. 60 no. 2 | |
| | |
| --- | --- |
| &nbsp &nbsp Trad. arr. Garcia: Tumbalalaika | |
| | |
| --- | --- |
| &nbsp &nbsp Trad. Irish arr. Fiorentino: The Wild Colonial Boy | |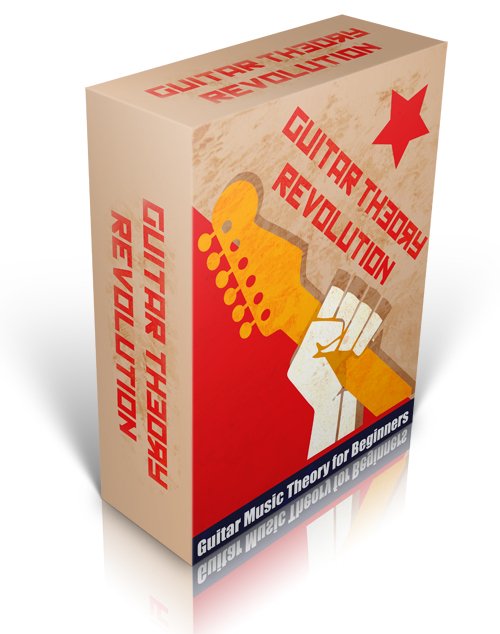 You'll need to go a little deeper into music theory as you proceed. The best online resource for this is Guitar Theory Revolution. It recognises that music theory is very hard for guitarists because music theory has till now been located in the piano paradigm. The Guitar Theory Revolution overthrows the piano paradigm that is holding you back and embraces the attributes of the guitar to unpack music theory. In fact, it goes further and allows you to see that the guitar is one of the best instruments for learning theory. 

Leave me a comment, share your experience and let me know what you think