Guitar composers for classical guitar
Without the great and dedicated classical guitar composers, the classical guitar might have become an instrument relegated to drawing its music from lute compositions or from transcriptions of music written for other instruments. 
Fortunately, classical guitar has a rich history of composers that go from the romantic to the contemporary period. 
In this article, I provide the top ten sites that introduce you to classical guitar composers:

I'm getting a lot of messages from people coming here because they want to learn to play guitar as part of worship. If this is you, you might want to join Aaron Anastasi's programme. Aaron is a musician and a worship leader. He put together a step by step programme for aspiring Christian musicians. If you're interested, you can use the exercises and advice in learn-classical-guitar-today to develop your finger strength and dexterity and Aaron's lessons to work on strumming and worship music. 
| | |
| --- | --- |
| 1 | Probably the fullest list of classical guitar composers is provided by wikipedia.org . Wikipedia's list is comprehensive and supported by a detailed biography of the composer that includes the list of their most renown as well as their lesser known works. |
| | |
| --- | --- |
| 2 | The best list by historical period is by Classical Guitar Composers List (CGCL) curated by Ying Sun. It is a phenomenol resource capturing classical guitar composers from the renaissance (before 1600), through the Baroque period (1601-1750), to the classical period (1751-1825), to the romantic period (1826-1900), right up to the contemporary period (1901 to the present). |
| | |
| --- | --- |
| 4 | www.jb.man provides a list of classical guitar composers by nationality. Other than the list, the website provides no further information on the classical guitar composer. |
| | |
| --- | --- |
| 5 | www.thisisclassicalguitar.com provides an alphabetised list which links in many cases to free sheet music and also to online video lessons presented by Bradford Werner. |
| | |
| --- | --- |
| 6 | www.sheerpluck.de provides the most comprehensive database of contemporary classical guitar composers. Other than the date of birth and the nationality of the classical guitar composer, the site does not provide any biographical information. The site is, however, extremely rich in detailing the composers compositions. Classical guitar compositions are sorted by compositions for solo guitar, compositions for guitar duo, guitar quartet, guitar ensemble, chamber music and orchestra. The specific compositions are, in some (thought no all) cases linked to discography links. |
| | |
| --- | --- |
| 7 | This discussion would not be complete with reference to female classical guitar composers, Parts 1-4. In this four part blog, Emily provides a valuable list of female classical guitar composers. As she points out, despite classical guitar being seen as an instrument for women and being a "less manly" instrument, the world of classical guitar has been a world dominated by men. She provides an important resource of the most famous female classical guitar composers that include composers such as Madame Pratten who lived 1821 to 1895 and Emilia Giuliani-Guglielmi, the daughter of Mauro Giuliani. |
Many of these list do not include the great 20th century contemporaries such as Stepan Rak, John Willians, Andrew York, Sergio Assad, Denis Azabagic, Carlo Domeniconi and many other 20th century greats. The task to compile all these beautiful works into a single reference collection will have to rest with one of you.
Anybody up for the challenge?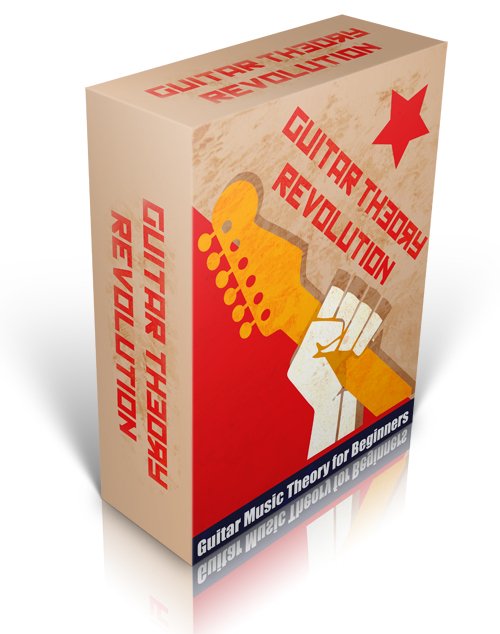 You'll need to go a little deeper into music theory as you proceed. The best online resource for this is Guitar Theory Revolution. It recognises that music theory is very hard for guitarists because music theory has till now been located in the piano paradigm. The Guitar Theory Revolution overthrows the piano paradigm that is holding you back and embraces the attributes of the guitar to unpack music theory. In fact, it goes further and allows you to see that the guitar is one of the best instruments for learning theory. 

Leave me a comment, share your experience and let me know what you think