Best free classical guitar sheet music
So many times over the years of playing I've thought, "thank goodness for free sheet music". Truth is, without free sheet music I wouldn't have learnt half the repertoire that I know. In this page, I provide access to some of the best free classical guitar sheet music sites on the web. They're not in any specific order as each site has something very different to offer, but collectively they'll provide you with years of enjoyment.

The principle when using free sheet music is to feel confident that the free sheet music is legally acceptable, and also that it is ethically and appropriate to distributed and download the particular sheet music.  The sites that I recommend on this page are all sites that I feel meets both the legal requirements and this ethical standard.
Best Free Sheet Music for Classical Guitar
The Guitar School provides masses of material for study and performance. Over 3200 pieces have either been composed by  the late Eythor Thorlaksson, or he has arranged and provided the fingering for studies and pieces by well known 18th and early 19th century composers. The Guitar School is definitely a site worth looking at. 
The late Eythor Thorlaksson's contribution to classical guitar can never be forgotten. His contribution to guitar pedagogy has been absolutely enormous. This page is dedicated to Eythor Thorlakkson and to his lifelong commitment to advancing the classical guitar. RIP Eythor Thorlakkson. We will keep your memory and your work alive!  Tweet this.
ClassClef has close to 2 000 classical guitar pieces provided in standard notation, tablature, midi and guitar pro file and all for FREE. Definitely worth a look.
Music for the nation is managed by the Library of Congress, consists of over 47,000 pieces of sheet music registered for copyright during the years 1870 to 1885. It includes music for piano, guitar and other instruments. The site contains a useful search button which you can use to isolate the guitar music. 
I've started building a list of some of my favourite free sheet music for beginner classical guitarists  at www.learn-classical-guitar-today/freesheetmusic.com. This page is very much in process, but please do click back regularly to view updates or, alternately, subscribe to www. learn-classical-guitar-today.com to receive update information. You can subscribe by clicking here. 
Thomas Königs, a Professor of Music at Nuremberg provides on his website site of his own compositions and arrangements. The site also contains free sheet music for well known guitar composers such as Miguel Llobet, Francisco Tárrega, Fernando Sor and Enrique Granados. Most of the free sheet music would be more appropriate for intermediate to advanced players.
en.scorser contains a good range of free classical guitar sheet music. The site contains a generous presentation of transcriptions and arrangements suitable for beginner and for beginner to intermediate classical guitar players. 
Free scores has 20 000+ free scores available with a sample available for classical guitar. 
The Mutopia Project provides over 2000 pieces of free sheet music. The Mutopia Project has worked to pull together into one website all the free sheet music available under either Public Domain or under Creative Commons licenses. As such, much of the guitar music from the 1800s which is now legally in the public domain. The site contains many really beautiful guitar classics but is clunky to work with as you have to scroll page by page through the pieces. Nonetheless, it's a valuable resource for free sheet music. 
David's Classical Guitar Site contains all the Villa Lobos Etudes and many other pieces standard to the classical guitar such as Tarrega's Tango and Recuerdos de la Alhambra. Worth a look. 
Delcamp provides a small sample of core repertoire as a free sheet music. The benefit of this site is that it serves as a valuable guitar to core repertoire that should be covered by all guitarists. 
Yates Guitar is run by Richard Yates, the author of a Classical Guitar book published by Mel Bay. He has done some beautiful transcriptions and these are freely available here on this site. 
I'm getting a lot of messages from people coming here because they want to learn to play guitar as part of worship. If this is you, you might want to join Aaron Anastasi's programme. Aaron is a musician and a worship leader. He put together a step by step programme for aspiring Christian musicians. If you're interested, you can use the exercises and advice in learn-classical-guitar-today to develop your finger strength and dexterity and Aaron's lessons to work on strumming and worship music. 
Best online classical guitar free sheet music archives
Below are some of the best online classical guitar free sheet music archives. 
The Guitar Foundation of America Online Archive was created 1973 by Dr. Thomas Heck with a grant from the NEA. It currently providing access to 271 rare editions in the public domain.
The International Guitar Research Archives scores database contains over a 1000 public domain works for guitar from composers and arrangers all around the globe. The site is continually being upgraded. Checking back from time to time is a good option for this site. 
The Hudleston Collection is the private collection of Josiah Andrew Hudleston who lived between1799 and 1865. He collected throughout his life sheet music works composed for the guitar. The Hudleston collection free classical sheet music for composers such as Guiliani, Sor and Carulli. Most of this material has been digitised and the sheet classical guitar sheet music can be found online at the link provided above. 
The Boije's Collection is the collection of sheetmusic owned by Carl Oscar Boije af Gennäs who lived between 1849 and 1923. He  was an insurance clerk and amateur guitarist and built up a collection of nearly 1000 classical guitar sheet music. The Boije Collection includes the original Mertz manuscripts. The collection was donated in 1924 and was digitised in 2007. Sheet music from this collection is available for free download in PDF format and the sheet music may be published without any special permissions. The online archive allows for searches by alphabet. 
Online Music Stores for Instant Download
If you can't find what you are looking for in any of the sites above, the following might be of some assistance:

Sheet music plus has an amazing classical guitar sheet music store and many of the most important composers can be accessed through their online store and downloaded on purchase. 

Virtualsheetmusic

®

.com has a wide selection of established classical guitar composers available for instant download.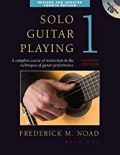 Free Classical Guitar Sheet Music
I've started building a list of some of my favourite free sheet music by author. You can click on the
Free Sheet Music
link to scroll through these.
Leave me a comment, share your experience and let me know what you think